Celavive® Exfoliating Scrub + Mask Now Available
On April 3, 2020, our Celavive® Exfoliating Scrub + Mask will be fully available in the U.S. and Canada. This new, dual-action exfoliating and pollution-fighting formula is a valuable addition to our Celavive skincare line.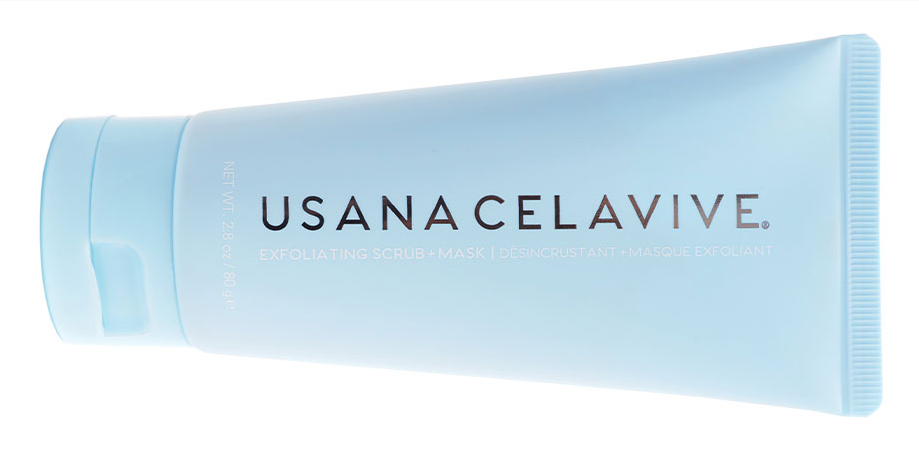 Here are three key ways to get ready for this product launch:
1.    Prepare
Tools and educational materials are available now! Learn more about this exciting dual-action product and become an exfoliation expert. We've created shareables, a Beginner's Guide to Exfoliation, infographics, and more for you to use and share today. Host a team meeting to review these tools and develop a launch plan.
2.    Pre-Launch
Get up close and personal with the new Exfoliating Scrub + Mask. On March 20, Associates will be able to purchase this product two weeks before it's available to everyone. Work with your team to answer any questions they have about the Exfoliating Scrub + Mask. Once you receive your product, post an unboxing video on social media (this is a great time to start taking pre-orders).
3.    Generate Hype
About a week prior to launch, start sharing this product on social media. Create a countdown or poll on Instagram. Jump on a livestream and share this new product and your experience with it. It's that simple!
Sale Tools Are Available Today!
To get you prepped for the launch of this new, innovative Exfoliating Scrub + Mask, we've created sales tools, educational guides, and shareables for you to use and share, starting today. Train your team and get them excited about this new product.
Celavive Product Guide
The product guide provides an overview of all our Celavive products, including the Exfoliating Scrub + Mask, it's key benefits, and how to use it to unlock natural beauty. Use It during a team training or as a reference during a livestream.
Beginner's Guide to Exfoliation
Use this guide to learn more about the different types of exfoliation, why exfoliation is important, and how the Exfoliating Scrub + Mask is different. It's a great starting place for anyone who's new to skincare, but eager to learn more.
Social Shareables
Use these shareables on your social media feed to highlight key ingredients, share tips, and spark a discussion about exfoliation. Just search "Celavive Exfoliating Scrub + Mask" on the Share USANA Media Center and start sharing today.
And this isn't all. Product videos and an educational presentation are coming soon. So keep an eye on The Hub for these additional tools.
Last modified: November 17, 2020